As an in-house designer for this global plumbing-products company, I was tasked with updating packaging designs following established branding. Packaging worked on included cartons, blister pack card inserts, header cards, polybags, master cartons and more. Working with packaging requires meticulous attention to detail, a full grasp of print production and file release process, an understanding of complex file naming systems, interfacing with packaging engineers to review and revise dielines, as well as an ability to understand shelf presence and create realistic 3D renders for sales presentations, plan-o-grams and other marketing materials.

The sample below was a promotional item created exclusively for Lowe's. Other retail clients included The Home Depot, Walmart, Ace Hardware, Menard's and Amazon.
Web banners created for use across ecommerce product pages. I created the banners in two sizes for desktop and mobile usage.
Mobile UI designs for improved layout on ecommerce product pages.
Featured brand page layout created for Menard's following their specifications for layout elements, sizes, etc.
7 days of giveaways was an Instagram giveaway promotion over the 2021 holiday season. In collaboration with the social media manager, the posts were created to count down the seven days of sweet freebies. The posts generated an increase in audience engagement via likes, shares and comments.
Product image photo editing for ecommerce site use. Raw photos were shot on a dark background; editing required using Photoshop's pen tool to hand trace the products, color correction layer adjustments and using transparency to highlight the product (versus where it fits on the toilet, as seen on the first image below). I also utilized a brand color to create a new background to better showcase the product. 
Using established branding elements as inspiration, I introduced playful background edges for images on the product feature page to create a more engaging experience and reflect the soft, rounded and wavy-lined brand elements.
Photography by Shanna Leonardi and Cynda Tong.
Photo editing via Photoshop before and after sample. Edits include camera lens warp correction, color replacement and removing of distracting items. Photography by Cynda Tong.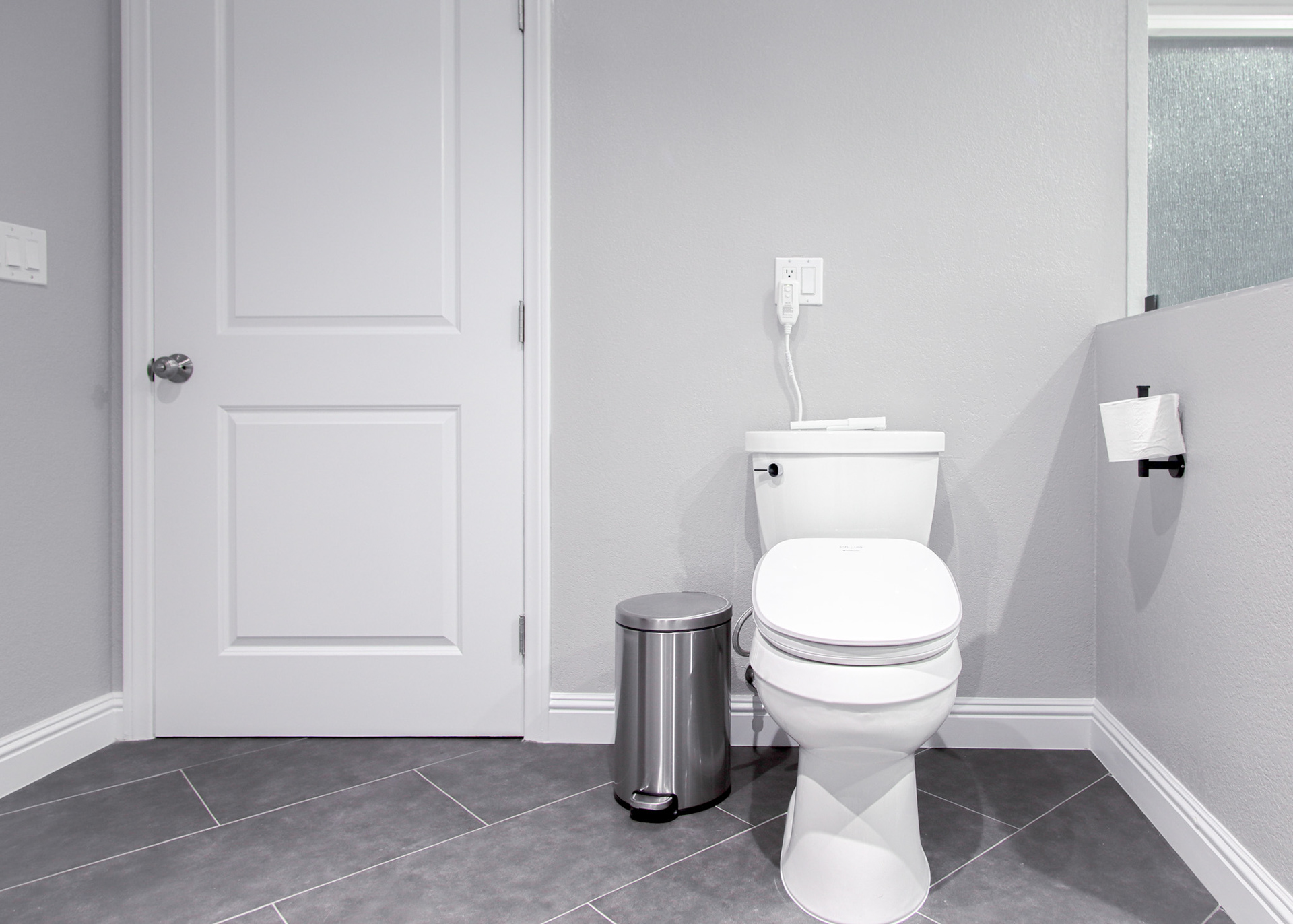 Fluidmaster was looking for a new piece of content to provide DIY support for common toilet troubles. The challenge was to aggregate previously created written content and present it in a more organized, user-friendly manner.
Working with team members in Marketing and Customer Support Services, we created an interactive digital booklet with a general DIY audience in mind. The result is a piece of content that has successfully acted as a lead generator with emails captured in exchange for downloading the guide. Ads featuring the guide also generated an increase in website traffic and hundreds of downloads in the first few weeks following its debut.