Montevilla is a home decor brand exclusive for Ross stores. I worked closely with the brand's Sales Manager for Ross stores to come up with a branding update. 
After researching the target demographic and the in-store shelf presence at several Ross locations, we came up with a branding refresh. The end result is packaging that stands out on the shelf and speaks to the customer (women, millennials) to convey modern, fresh and playful branding.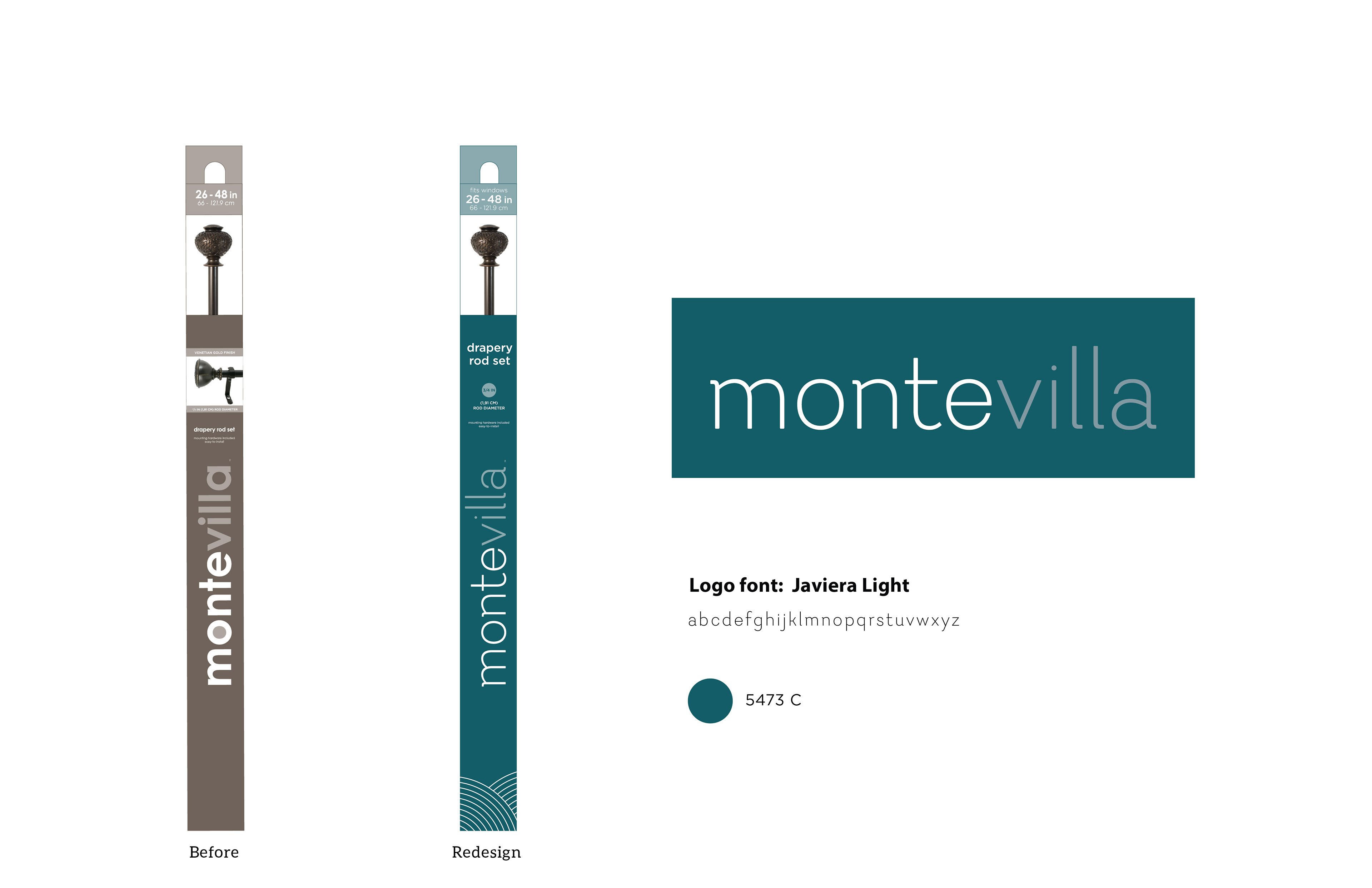 The package dielines included three different product size and each featured a variety of SKUs. The final artwork required meticulous proofing for each SKU and on full-size mockups before sending to print for mass production.